MarsDy is a Bureaucrat
A bureaucrat is a user, in addition to performing Administrator duties, helps with the administration of the wiki by establishing the wiki rules and managing user rights.
MarsDy is an Administrator
An administrator is an enforcer of the wiki's policies, taking an active role in resolving disputes and combating vandals. They have a number of abilities to aid them in this task, such as protecting pages and blocking users. Please use the Ask the Staff board or their message wall if you need their help.

Hi there! My name is MarsDy! As you can see I'm a bureaucrat and administrator on this wiki! If you have any questions or concerns, or just want to say hi, feel free to leave a message on my message wall!


---
Meet MarsDy!

Hello there! My name is Mara! My username is a combination of one of my nicknames (Mars) and my favorite chemical element Dysprosium (Dy). I have been on FANDOM since May 2016 and I staff several musical wikis! I am mostly known for my administration on the Poppy Wiki and Melanie Martinez Wiki!

Outside of FANDOM I enjoy singing, writing, coding, and creating artwork. Music is one of my biggest passions and it inspired me to become a wiki editor. I've collected 58 CDs from my favorite artists and plan to expand my collection further. I consider myself as an artist, combining singing, writing, artwork, and makeup into an expression of myself, which I hope I can share with the world one day!

I hope this helps you all learn and connect with me more!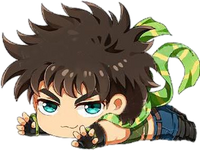 My favorite artists!


Allie X, Bad Omens, Britney Spears, Destroy Boys, Die Antwoord, Evanescence, Gary Numan, Grimes, Hole, Jack off Jill, Jazmin Bean, Kat Von D, Lady Gaga, Linkin Park, MARINA, Mars Argo, Melanie Martinez, Mindless Self Indulgence, Miley Cyrus, Nine Inch Nails, Nirvana, Palisades, Poppy, SOPHIE, The Weeknd & VOWWS


My Favorite Animes (Ranked)!
1. JoJo's Bizarre Adventure
2. Neon Genesis Evangelion
3. Hunter x Hunter
4. Jujutsu Kaisen
5. Miss Kobayashi's Dragon Maid
6. Golden Kamuy
7. Mob Psycho 100
8. Death Note
9 The Promised Neverland
8. Watamote
9. One Punch Man
10. Nanbaka
11 Komi Can't Communicate
12. Little Witch Academia

(Anime currently watching since I last updated this list: Attack on Titan, Baki, Bleach, Naruto)


Frequently Asked Questions


Q: What is your indentity?
A: I identify as bisexual and my pronouns are She/They :)

Q: Do you have any social media I can contact you on?
A: I have a Discord (MarsDy#1743) ! Please contact me there!

Q: I need to contact you privately and it is urgent.
A: Please send me your social media handles. I do reach out on there in serious situations, and I am always willing to help out!

Q: Can you help me out with (insert thing)?
A: Absolutely!

Q: Why do you have sudden huge bursts in activity, then it slows down?
A: My mental health is really unpredictable, and in some cases fan bases of specific communities can affect that. School doesn't help too. I do try to take responsibility off the website with helping staff on external sites when my mental health is troubling me, but I usually bounce back quckly.

Q: Why do you like Joseph Joestar so much?
A: I just think he's pretty neat :)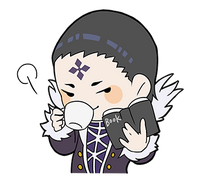 Here is a list in alphabetical order of FANDOM wikis I am staff on!

Jazmin Bean Wiki • Admin
Kim Petras Wiki • Admin
Malinda Wiki • Admin • Bureaucrat
MARINA Wiki • Admin
Melanie Martinez Wiki • Admin
Poppy Wiki • Admin • Bureaucrat • Owner
Poppy FANON Wiki • Admin
Slayyyter Wiki • Admin
SOPHIE Wiki • Admin
Titanic Sinclair Wiki • Admin • Bureaucrat • Founder
Troye Sivan Wiki • Content Moderator


Credits for this template:
Coding: AestheticsAlly
Artwork: Losa, stickerfae
---
I've been a fan of Melanie since early 2014.
I have over 20 pieces of Melanie merchandise.
I went to see K-12 in theaters.
I have two Dollhouse CDs, one Cry Baby CD, a K-12 CD and an After School CD.

I previously owned a Cry Baby vinyl and a Cry Baby's Extra Clutter vinyl, though I sold them because I'm not a vinyl collector.