Melanie Adele Martinez is an American singer-songwriter, screenwriter, director, actress, dancer, producer and photographer of Dominican and Puerto Rican descent. She first auditioned for the American television vocal talent show The Voice and became a member of Team Adam, where her popularity rapidly grew within fans. Within the fifth week, she was eliminated which subsequently led to her working on original material.
Early Life
Melanie was born in the Astoria neighborhood of Queens, New York and raised in Baldwin, Long Island, New York. She stated that she "loved singing since [she] was really little" and that she taught herself how to play guitar at age 14 by looking up chord diagrams of songs that she liked and learning chord diagrams so that she could write original songs as well. She credits her love of poetry for leading her into songwriting.
She began uploading covers of songs such as "Follow Me" by Uncle Kracker, "How to Save a Life" by The Fray, and "Not a Second to Waste" by A Rocket to the Moon onto her YouTube channel in 2009 along with original songs such as "Go on Away" and "Smoke". The videos were mainly filmed by Melanie on her webcam.
Career
2012: Career Beginnings and The Voice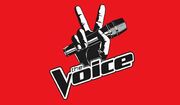 Melanie Martinez appeared on season 3 of The Voice. She sang "Toxic" by Britney Spears for her Blind Audition and turned three chairs: Adam Levine, Ceelo Green, and Blake Shelton. Melanie chose Adam Levine as her coach and then moved on to the battle rounds. She competed against Caitlin Michele with the song "Lights" by Ellie Goulding. Adam chose Melanie, who moved on to the knockout rounds.
During the knockout rounds, Melanie was paired with Sam James, and they chose to sing "Bulletproof" by La Roux. Again, Adam chose her, who moved on to the live rounds. She chose to sing "Hit the Road Jack" by Ray Charles for the first week of the live rounds. The public vote did not save her, but Adam picked her to keep on his team. She went on to the second week of the live rounds, where she sang "Cough Syrup" by Young The Giant. This time, the public vote did save her, so she moved on to week three with "Seven Nation Army" by The White Stripes. "Seven Nation Army" was in the top ten on iTunes, so Martinez got her iTunes votes multiplied by ten. Martinez got to move on to the fourth week of the live rounds, where her song was "Too Close" by Alex Clare. Again, the song moved into the top ten on iTunes, so they had her iTunes votes multiplied by ten. Melanie then moved into week 5, which is the top 6.
Starting in week 5, singers of The Voice have to sing two songs, one picked by them, and another picked by their coach. For those songs, Melanie picked "Crazy" by Gnarls Barkley and Adam picked "The Show" by Lenka for her. Neither of her songs appeared in the top ten on iTunes, resulting in Melanie being eliminated.
2014-15: Dollhouse and American Horror Story

After being eliminated from the Top 6 on The Voice, Melanie began working independently on original material. Melanie released her single, Dollhouse on February 9, 2014 along with a music video. Two months later, on April 7, 2014, Melanie announced that she signed on Atlantic Records and that she would go on tour. Soon after, she released her debut extended play (EP) "Dollhouse" on May 19, 2014, which included the singles Dollhouse and "Carousel", which later received a music video in October of that year. "Dead To Me" and "Bittersweet Tragedy" were also featured on the EP. The EP is mostly about a relationship that doesn't work out, excluding Dollhouse.

When the trailer for American Horror Story: Freak Show was released, Melanie's song Carousel was featured in it, which helped the song rise in popularity. Melanie released the Carousel music video on October 15, 2014.
2015-2016: Cry Baby
Melanie released her debut album, Cry Baby, on August 14, 2015. It was made available to pre-order on July 24.

The lead single, "Pity Party", was released on June 1st, 2015. The second single, "Soap", was released on July 10th, 2015. The third single, "Sippy Cup", was released on July 31st, 2015. "Cry Baby" was released on August 14th, 2015, to critical acclaim.[1][2] The album debuted at number 6 on the Billboard 200. She released a special Christmas single, titled Gingerbread Man on December 23rd, 2015. Melanie said she planned on making music videos for every song on the standard edition of the album, all of which ended up being released by September 2017.
2016-2019: K-12 Album + Film

Melanie released her sophomore album, K-12, accompanied by a full-length film of the same name, on September 6th, 2019. It had previously been made available for pre-order on July 23rd.
Melanie started recording the album in 2015 and finished in 2017, with producer Michael Keenan confirming that it was completed in January 2018. On April 13th and May 17th, 2016, she posted two different photos on Instagram with lyrics in both captions. These songs, which were later revealed to be "High School Sweethearts" and "Lunchbox Friends" respectively, were confirmed to be on the album by Melanie herself, although she had stated then that the songs would not be released for a while.
In an interview in March 2017, Melanie confirmed that she would be working on a film to tell the story of her sophomore album. It is described as a surrealist dark comedy musical.[3] Melanie worked on the hair, costumes, direction, and editing. The movie was filmed in Europe from beginning in October and ending in December 2018.
On May 15th, 2019, a teaser trailer was released, revealing the album and film's titles to be K-12. Within the next two weeks, she released two more teasers. Alongside the third teaser, she announced that both the album and film would be released on September 6th, 2019.[4]
On June 17th, 2019, a preview featuring clips of the movie and a snippet of a new song, later revealed to be Nurse's Office, was premiered at the MTV Movie Awards. She began promoting the album with assignments starting on June 24th, 2019. The film's official trailer was released along with the album track-list and pre-order on July 23rd, 2019. It was also announced that the film would be shown in theaters on September 5th, a day prior to the film's official release. Melanie attended the film's premiere in Los Angeles, California, on September 3rd, 2019.
2020-present: After School EP, Billboard Nomination and Future Releases

In an interview with V Magazine, Melanie stated that she would release songs that were in-line with K-12, but were "more personal and more vulnerable".
When the K-12 Tour began, fans began to speculate that Melanie would be releasing an EP because the image displayed on the video screen during "Fire Drill" would show a pink composition notebook with the words "After School" written on the front.[5]
During the concert at O2 City Hall in Newcastle, Melanie announced that Fire Drill would be officially released at some point in 2020. It was later confirmed through Melanie's Instagram story that the song would be a track on her new extended play (EP), After School. On February 10th, 2020, Melanie released a single from After School EP titled "Copy Cat", featuring American rapper Tierra Whack. On June 26th, 2020, Melanie released the second single from After School EP, titled "Fire Drill", four months after its original release date. In October 2020, Melanie was nominated for Top Soundtrack for The Billboard Music Awards for her album and film K-12. This was her first big nomination in the music industry.
For now, Melanie is working on her upcoming third studio album along with the second feature film that will accompany it, both scheduled to be released sometime in 2022. The recording sessions of the album started in late 2020 being intensified in January 2021 and are still up.
Fanbase
Little Bows
During Melanie's time on Season 3 of The Voice in 2012, she stated that her fans were called "Little Bows". She kept that name until she had been on the Dollhouse Tour for around 2 weeks.
Crybabies/Cry Babies
Around June 2014, Melanie's fans started calling themselves Crybabies. Melanie has stated that she sees her fans as her friends instead of a fanbase who have a name, but she has accepted the name.
Cherubs
Fans thought that Melanie wanted to change the fanbase name to "Cherubs", at some point, since she addressed them like that a few times, though she still mainly calls her fans Crybabies.
Angel bbies
During Melanie's 3rd Studio Album era, she addresses her fanbase as "Angel bbies". It is still unknown if she actually wants to change her fanbase name to that.
Personal Life
Melanie's earliest memory was her third birthday when her parents hired a "sketchy" Barney for their birthday party. However, due to how "sketchy" it was, she stated it was her "worst birthday party ever". She's been afraid of the dark ever since she was a child. Her hair is naturally brown, and she began experimenting with different colors when she was sixteen, after watching One Hundred and One Dalmatians and going off on her own to dye her hair like Cruella de Vil despite not being allowed to.[6] Melanie only changes the color of the right side of her hair, always leaving the left side a solid black.
Melanie is known for being very shy. She is known to smoke marijuana to calm her nerves and reduce her anxiety before shows. She has also stated that she drinks occasionally.[7] She recently said that she found other alternatives to calm her anxiety.
On July 21st, 2018, Melanie came out as bisexual through her Instagram story.[8] On January 20th, 2021, Melanie has also confirmed her pronouns are she/they.[8]
Relationships

Melanie's earliest known boyfriend was Kenyon Parks, whom she met while she was studying photography in 2011. They later broke up around 2011-2012, and it is speculated that "Curly Cue" was written for him, although it was never confirmed.
She began to date Vinnie DiCarlo in 2012. During the relationship, she wrote "I Think I'm Crazy" along with "The One" to represent her love for him. At the end of 2012, Melanie broke up with Vinnie and started a new relationship with Jared Dylan. Jared has helped Melanie in the process of "Wicked Words" and continued to date Melanie until mid-2013. It is speculated songs like "Alphabet Boy", "Intervals" and "Time Flies" were all written for him.
During the end of 2013, Melanie undertook dating Edwin Zabala, whom also starred in the music video for "Dollhouse" as Cry Baby's older brother. Eventually, after a supposedly bad break-up, Edwin leaked Melanie's nudes to fans on the VOIP platform Omegle in 2014.
Also in 2014, Melanie starting dating her drummer, Miles Nasta. He worked on the track "Half Hearted" with Melanie and is still good friends with her to this day. After some time, Melanie started a relationship with Michael Keenan, whom has been her producer since.
After a long time, she date Oliver Tree. On October 28th, 2019, Melanie and Oliver had both posted a set of four photos; one of which showed the two kissing, implying that they were dating. In June 2020, rumors started that the two had broken up, as they deleted all photos of each other, all comments on their posts, and Melanie unfollowed Oliver. On May 12th, 2021, Melanie posted on her Instagram story implying that they indeed broke up a long time ago, but they're both on good terms.
During early 2022, fans started speculating she started dating singer and photographer Coach Wave (also known as Verde), due to the amount of time they were spending together and referring to each other with endearment terms. According to him, they met in seventh grade and have been friends ever since. On March 29th, 2022, when Melanie posted a Instagram story of them kissing on the edge of her pool whiles her being topless, confirming everyone's speculation.
Tattoos
Main Article: Melanie Martinez/Tattoos
Hair Colors
Main Article: Melanie Martinez/Hair Colors
Controversies
Melanie has been accused of rape by her ex-friend Timothy Heller.[9] Melanie later explained "I would never be intimate with someone without their absolute consent" and that Timothy "never said no to what [they] chose to do together" and says that Timothy's statements are false.[10]

After Timothy Heller accused Melanie of rape, Madeleine Carina came out with a similar story, claiming that Melanie had pressured her into having sex. However, Melanie has never publicly addressed the accusation.

In January 2022, Melanie released an NFT (non-fungible token) collection via MakersPlace. Even though Melanie had made a statement that she did not mean to offend anyone by using NFTs, multiple people still disagreed with the action,[11][12] and some users pointed out that the platform uses Ethereum,[13] and any form of Ethereum blockchain was still harmful to the planet regardless of its modifications.[14][15]
Gallery
Main Article: Melanie Martinez/Gallery
Discography
Main Articles: Discography & Videography
Trivia
Melanie is prefers to be called king, dad, or daddy rather than queen, mom, or mommy.
Melanie's pronouns are she/they.
Melanie is bisexual.
Melanie has said that she is terrible at painting nails.
At the age of 16, Melanie got the inspiration to dye her hair the way she does from Cruella De Vil.
Melanie's net worth is estimated to be around $9.77 million.
Melanie's height is 5'2", which is around 1.57 meters.
Melanie's zodiac sign is Taurus.

At one point, Melanie shared her astrology chart on Instagram; however, the post has since been deleted.

Melanie's first word was "mine."

When describing one of her tattoos, Melanie stated that she said it after her father had snatched her ice cream from her hand and she wanted it back.

When Melanie was younger, her favorite show was Ren & Stimpy.
Melanie's first celebrity crush was Dylan Sprouse.[16]
Melanie is of Puerto Rican and Dominican descent, although she doesn't know much Spanish.
Melanie's first pet was Whinnie.
Melanie still has two baby teeth.
Melanie has really vivid dreams.
Melanie has stitches on her chin and hand.
Melanie is allergic to red apples.
Melanie hates vegetables.
Back in 2014-2016, Melanie claimed that she ate at least five chocolate chip cookies a day. They stopped in 2017 because Melanie started to go on a diet, stating that they were affecting her health.
Melanie says that she always needs some sort of chocolate after every meal.
Melanie's old apartment looked like a baby nursery.
From 2018 to 2022, Melanie lived in a house with pastel-colored walls, displays all around of her old and vintage toys, and had a heart-shaped swimming pool.
Melanie's favorite holiday is Christmas.
Melanie's favorite milk flavor is chocolate.
Melanie's favorite ice-cream flavor is cookies and cream.
Melanie is obsessed with American Horror Story.

Her favorite character from the show is Dandy.

Melanie has mentioned that she is a fan of the Netflix TV show Stranger Things.[17]

Her favorite character from the show is Eleven.

Melanie's favorite book is Go Ask Alice.[17]
Melanie's favorite movie is the 1988 film Alice, directed by Jan Švankmajer,[18] which also inspired the "Cry Baby" music video.[19]
Melanie's favorite Tim Burton film is Edward Scissorhands.[18]
Melanie's favorite visual artists are Mark Ryden and Nicoletta Ceccoli.
Melanie's favorite food is grilled cheese.
Melanie's favorite color is green.
Melanie loves amusement parks and roller coasters.

She has been to Disneyland.

Melanie loves Play-Doh.
Melanie's lucky numbers are five and three.
The Angel Number 222 is also very special to her, as she has a tattoo of it on her right bicep.

The Angel Number 222 means, "Right place right time, trust in what you want, don't think of things you don't want."

The number 222 is always on top of their birthday cake as a candle.

Melanie has at least 38 to 42 tattoos.

Her favorite tattoo is the one she got in honor of her deceased rabbit, Whinnie.

Melanie once dyed Whinnie's fur.
Melanie collects toys from the '50s and '60s.
Melanie is obsessed with vintage Garbage Pail Kids cards, Animal Rummy cards, and Valentine's Day cards from the '50s.
Melanie claims to be really good at doing hair and makeup.
Melanie claims she can't really cook.
Melanie can shoot chocolate milk through the gap between her two front teeth.

She can also stick Swedish Fish in her gap.

Melanie's dad, Jose Martinez, goes on tours with her.
During the Dollhouse Tour, Melanie had three items stolen from her.
Melanie's pre-show ritual involves crying and fitting a "million" chocolate chip cookies into her mouth before getting on stage.
Melanie almost never performs with shoes on and tends to wear lacy socks, however, she has worn boots to perform at festivals.
When Melanie is alone, she blasts Muddy Waters' music and makes up dances to every song.
Melanie always loses her phone.
Melanie has stated that she stumbles or trips at least eight times a day.
Melanie's only fears are the dark and bees.
Melanie directs all of her music videos.
Melanie produced some of her old acoustic songs between 2009 and 2011 before getting famous.
In the past, Melanie said that she didn't own a pair of jeans or sweatpants; however, this is no longer true.
Melanie has said that if she weren't a singer, she'd be a tattoo artist or a poet.
Melanie often wears her 'Crybaby' necklace.
Melanie previously owned a Vine account; however, she wasn't very active on it.
Melanie's favorite songs from Cry Baby, K-12, and After School are "Mrs. Potato Head", "Nurse's Office", and "Test Me", respectively.
Melanie stated that the music video for "Mrs. Potato Head" was the hardest to film and write because she had to be careful to not portray a misunderstanding message on this song.
Melanie has said that she'd like to write a short story told by poetry.
Melanie thinks "Zipper" is a very cute word.
Melanie stated that she'd want to release a clothing line one day.

In an interview from September 2019, however, she instead stated that she would want to one day be a poet.[18]

In an October 2020 interview with Billboard, she stated that if she weren't a musician, she would be a designer, a photographer, a film maker, or a tarot card reader, as those are the only other things that she says she does.

Melanie wants to collaborate with The Weeknd.[20]
When asked what song by another artist she had wished she wrote, Melanie chose Teen Idle by MARINA, stating, "I think Marina's a brilliant songwriter. There's this one song she has called Teen Idle, it's just perfect. The lyrics are perfect. The melodies are insane."[16]
Melanie has donated to The Trevor Project, an LGBTQ+ suicide prevention non-profit organization.[21]
Her MBTI personality type is INFJ.
In a September 2020 Instagram post about After School EP, Melanie revealed that her mother was planning on naming her "Katarina", which means pure light, while they were in the womb, but then decided to name her "Melanie", which means darkness and reminds her that, "whatever imaginary box people put her in, she will always find a way out".

In the lyrics of "Field Trip", the line "Katarina in the womb for nine months, till she birthed me" can be found.

Melanie peels her cuticles when she is anxious. For example, she does so before concerts.
Melanie holds her nose whenever she swims underwater.
Melanie enjoys watching psychological thrillers, though will become very nauseous if a movie is gore-heavy, as she is a highly sensitive person.
Melanie's first introduction to dolls was when she watched the movie Chucky.
Melanie has stated in an interview that she is going to make 2 films after the first film.
References